Gather.town
https://gather.town/ is a "spatial" video conferencing system which utilizes a map of a virtual space, and as you move your avatar or character around the map it connects your video and audio with those who are close to you. This allows you to move between conversations in much the same way as you would wander around a real house or office to speak with different groups of people. It runs entirely in your web browser so there is no software to install, but it works best with a computer or laptop as certain features don't work very well on phones or tablets.
1. When you get an invite link, open it in your computer's web browser. One of the first things you will need to do is grant access to your camera and microphone. (The permissions request might look slightly different depending on which web browser you are using.)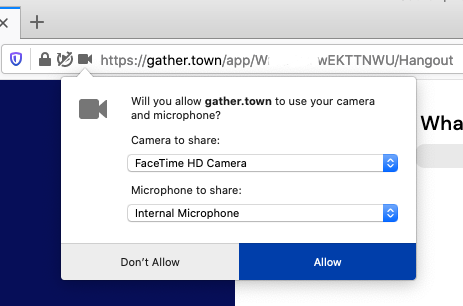 2. Type in your name. Your name will appear under your character so others can see where you are on the map. Then click "Join the Gathering!" to enter.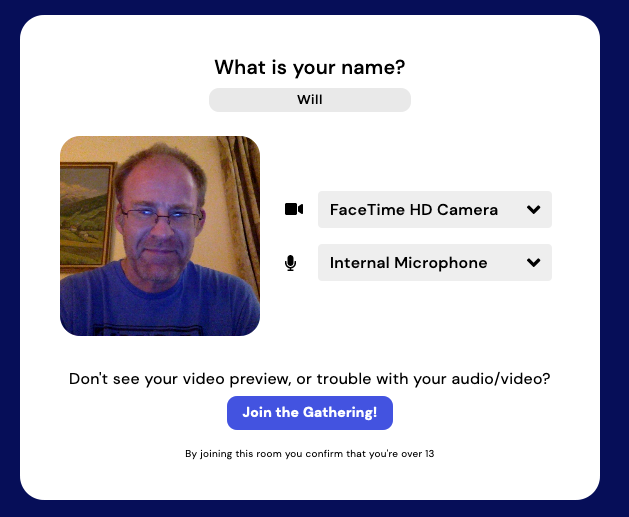 3. When you first enter the virtual space, you will be presented with a brief tutorial. Essentially you can use the arrow keys on the keyboard to move around. Feel free to click the "skip tutorial" link and jump right in!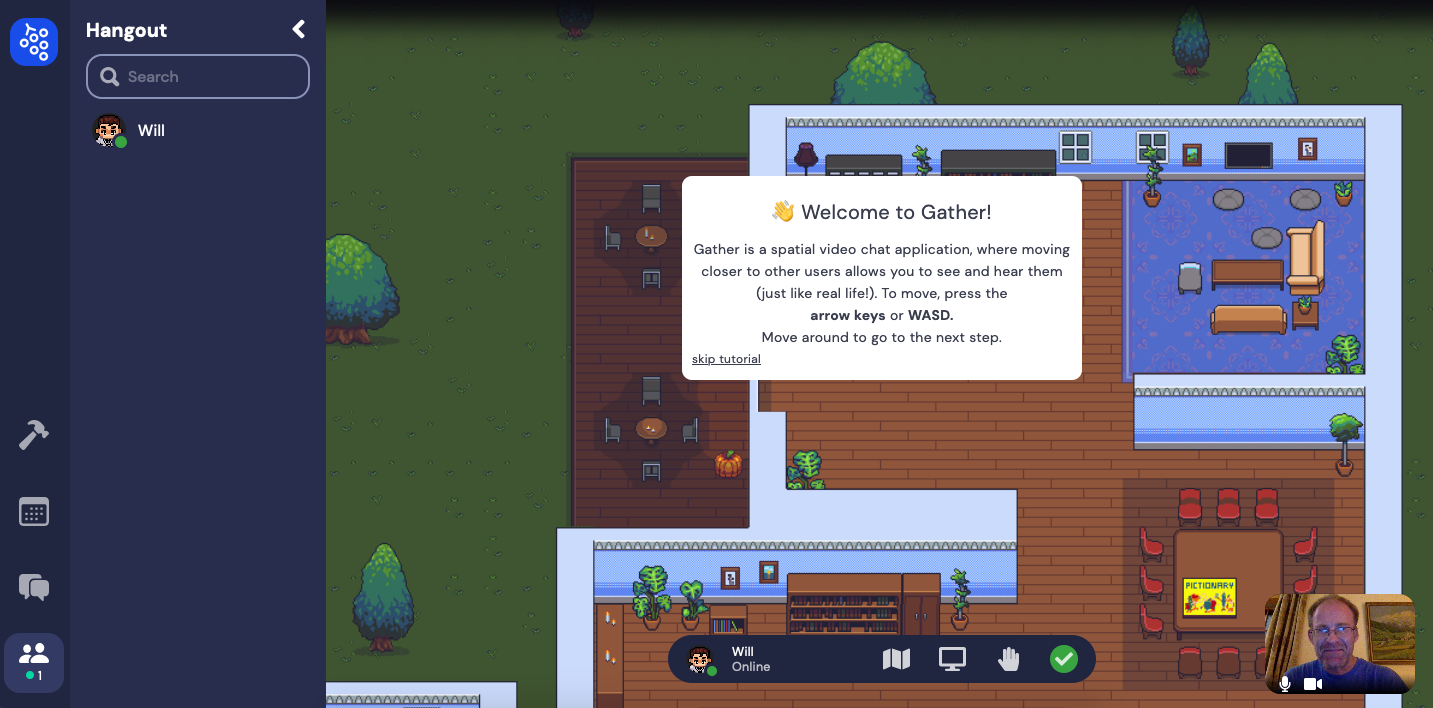 4. At the bottom of the screen is the settings bar. It will diplay your name, status (online), a button for the map (good for large virtual spaces), a screen sharing button, raise hand button, and a button to change your status (green circle). To change your character's avatar, click your character's picture on the left side of the settings bar.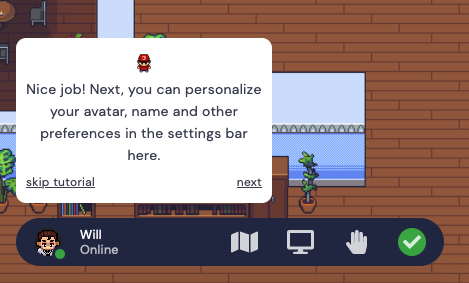 5. The left side of the screen has buttons for building (hammer), a calendar of events for this space, text chat, and at the botton is the button to list everyone in the space.
6. To exit, all you have to do is close your web browser. Easy!
December 2020